Thank you for joining our Parents' Club program. We're committed to providing the resources you need to help your child succeed in the classroom. As a valued member, you now have access to our increasing library of videos. You'll receive email notifications only when new content is added, a big sale is happening, or an exciting contest is going live.
*Cannot be combined with on-going promotions. Higher percentage discount will be automatically applied to order upon checkout.
Learning Tips by Canadian Teachers
Teacher Profile
Mihaela Andrei
Mihaela Andrei is a lifelong polyglot who has been in the education field for over 15 years. She holds a Master of Arts in French Language and Literature from the University of Toronto, and Post-secondary Degrees specializing in French and Hispanic Studies and Education from Glendon York University, Université Lumière Lyon II, and OISE (Ontario Institute for Studies in Education).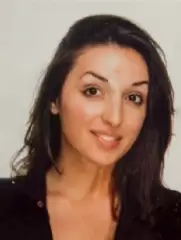 Improving Writing Skills at Home
Exploring Different Materials
To Our Valued Customers: On behalf of the entire staff at Popular Book Company (Canada) Limited, we want to thank all the parents and educators across the country who have purchased our products. Since our beginning in 1994, it has been our utmost pleasure to help young children achieve success in education. At this juncture in our history, we would like to welcome you to join our Popular Parent Club Rewards Program. By signing up to become a member of "Popular Canada's Parent Club" you will enjoy the following benefits we offer to our loyal customers:
Free educational videos of learning tips by Canadian teachers.
Our monthly newsletter informing you of our most recent product releases.
Promotional codes for exclusive discounts which can be used during your next purchase ‐ free educational printables.
Eligibility to win a quarter end prize for an iPad.
Eligibility to win a quarter end prize worth $100 in workbooks.
Once again, thank you for entrusting us with your child's education over the years. We look forward to further helping you with your child's educational needs in any capacity we can.
Your Partner in Education,
Popular Book Company (Canada) Limited